The Cable Matters Triple Monitor USB-C® Hub supports up to three displays, three USB peripherals, Gigabit Ethernet networking, and pass-through host charging on supported devices.
Display Resolution Support
The hub's capabilities depend on the number, resolution, and refresh rate of the connected display(s). Refer to the following chart to verify your display configuration is supported.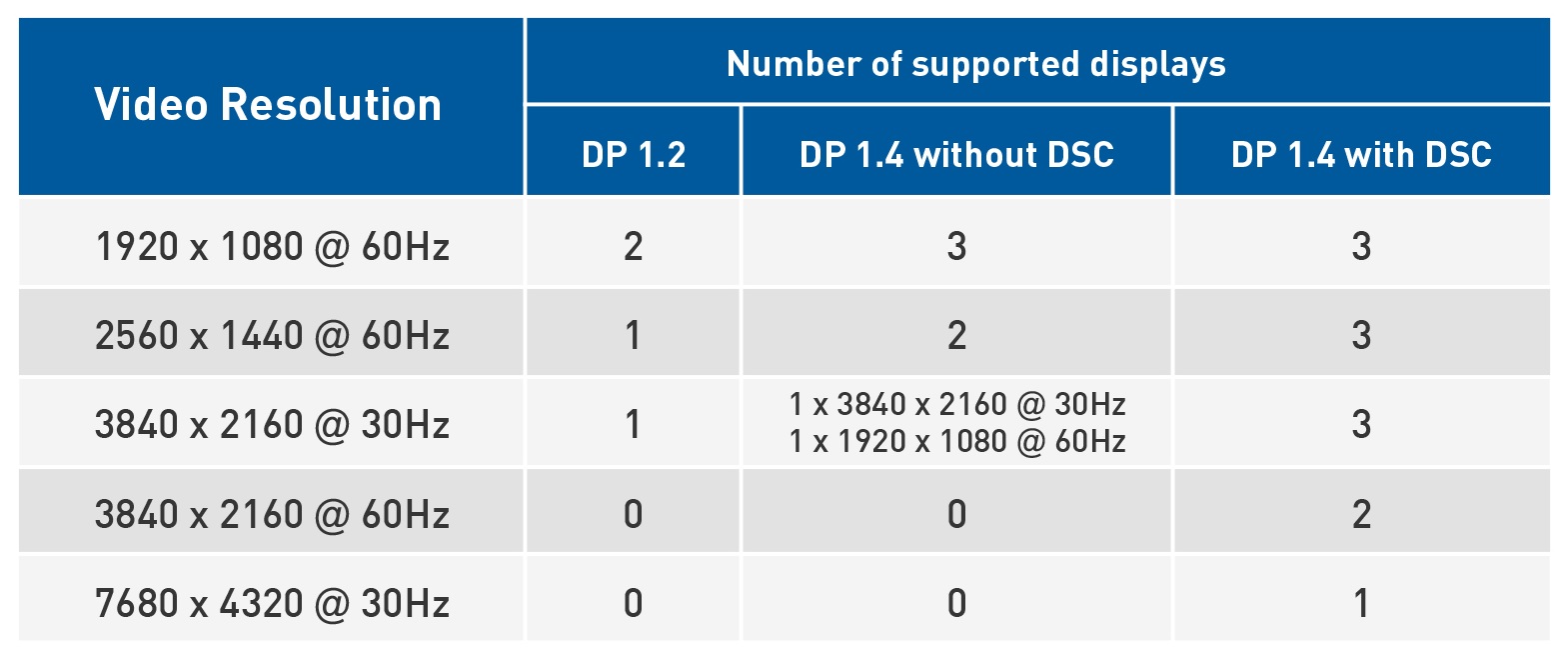 NOTE: The total number of displays that can be connected, and the video resolution of each display, depends on the host device's DisplayPort Alternate Mode support. macOS is always limited to one external display. The maximum resolution depends on GPU capability. Resolutions of 4K@60Hz and beyond require a host with Display Stream Compression (DSC) support.
General Troubleshooting Steps
Try lowering each display's resolution and refresh rate settings.
Test cables with another device.
Unplug all cables, reboot or restart all devices, and reconnect the cables.
Test the hub with another device.
Verify your device supports DisplayPort Alt Mode (DP Alt Mode) over USB-C. DisplayPort MST support is also required for multi-monitor support. For resolutions beyond 4K@60Hz, Display Stream Compression (DSC) support is also required.
Known Issues
Symptom: A display or multiple displays do not output their maximum supported resolution and refresh rate.
First, check the support chart to make sure you are not exceeding the bandwidth of the hub. If you attempt to connect displays at a higher resolution and refresh rate than is supported, the displays may not be able to achieve their maximum resolutions and refresh rates.
Certain Intel graphics chips may require a driver update to support high resolutions and refresh rates. Follow these instructions to update your device's graphics drivers.
Symptom: A second or third display does not light up.
If you connect a 4K@60Hz display to the hub, a second or third display may not light up. This may be due to the monitor not correctly reducing its bandwidth to remain within the hub's supported bandwidth limit. To resolve this issue, follow these instructions to correct configuration issues with your displays.
Some laptops only support three displays in total, including the laptop's built-in display. This is a known limitation of laptops with Intel Ice Lake and earlier graphics chips. Disable the laptop's built-in display to resolve this issue:
1) Right-click the desktop and select "Display settings."
2) In the "Display settings" menu, select your laptop's built-in monitor in the list. Usually, this will be display "1."
3) From the "Multiple displays" drop down menu, select "Disconnect this display."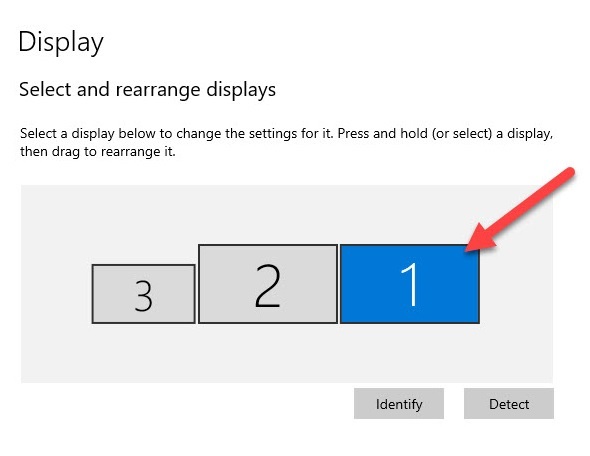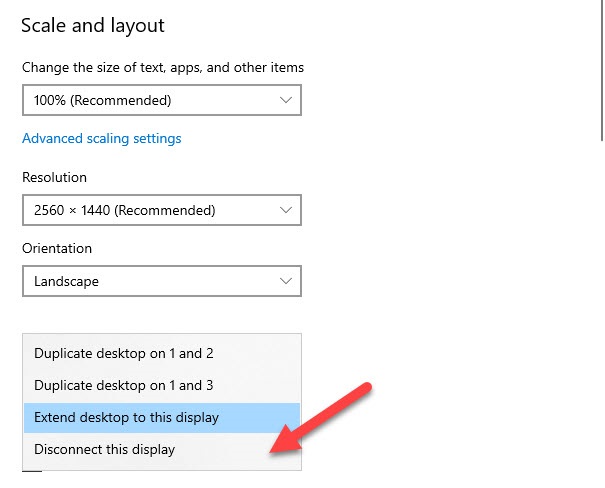 You should now be able to connect 3 displays to the hub.