If the Cable Matters USB-A 3.0 to USB C Data Transfer Cable (Model 201367) frequently disconnects from the system, you may need to upgrade the cable's firmware. Follow these instructions to upgrade the cable firmware. The cable contains two firmware chips that must be upgraded separately. NOTE: Follow these steps on your new computer with a spare USB-C port.
1) Click here to download the firmware upgrade utility.
2) Launch the downloaded file to install the firmware upgrade tool.
3) Launch the firmware upgrade tool by opening the "HubFWUpgrade" shortcut on your desktop. Click "OK" if you receive a system requirements warning to continue with the installation.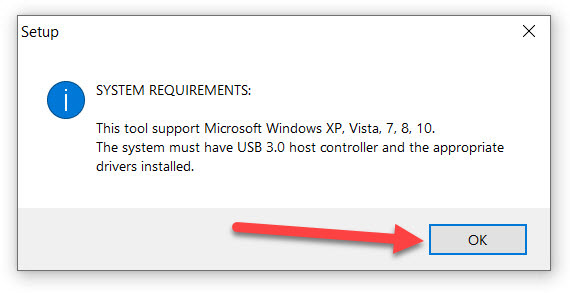 4) Connect one end of the cable to a USB-C port on your computer, then click the "Scan Device" button. The firmware upgrade utility should detect your cable and report the cable's firmware version.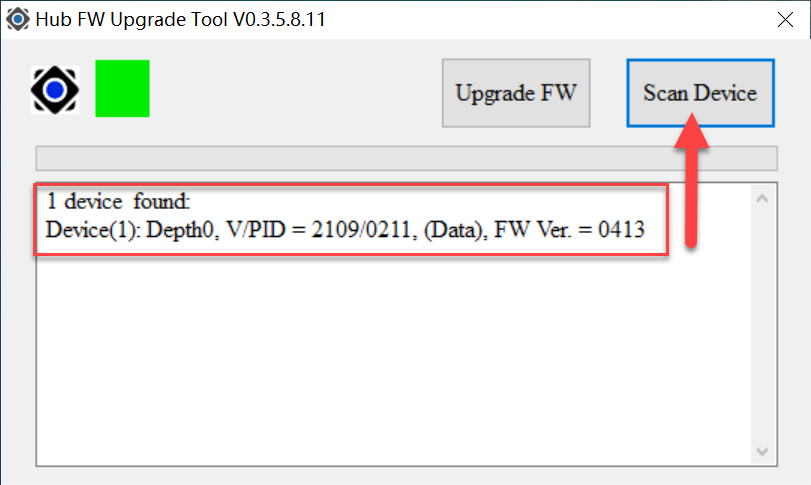 5) Click the "Upgrade FW" button to begin the firmware upgrade process. Once the firmware upgrade finishes, you will receive a success message. To verify the firmware installed correctly, click the "Scan Device" button again. The "FW Ver." should be "0423."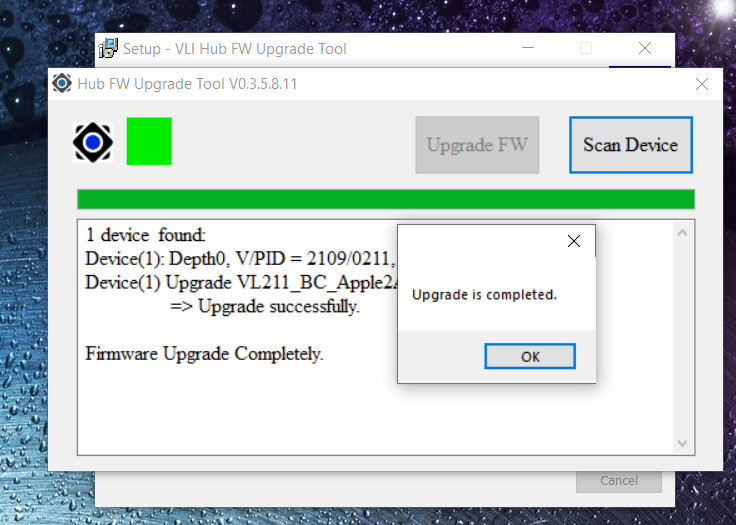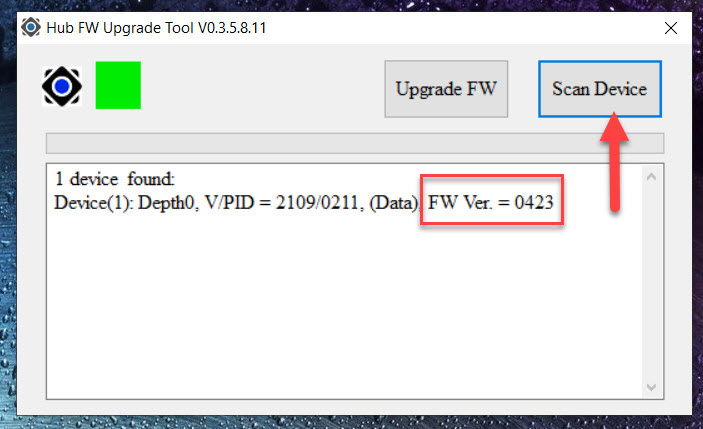 6) Disconnect the cable from the computer and connect the OPPOSITE end of the cable to the computer. Repeat Steps 4-5 to upgrade the second firmware chip.
7) Disconnect the cable from the computer and reconnect the cable. The cable should now be fully upgraded.