On some new MacBook systems with the new Apple M1 chipset, you may need to configure your Mac's security settings to enable the installation of a beta Ethernet driver. Apple's System Integrity Protection feature may block the driver from installing. Without this driver, the Ethernet ports of certain Cable Matters USB Adapters (202013 manufactured prior to September 2016 / 201014 / 202069 / 202313) will not function. Follow these instructions to configure your Mac and install Ethernet device drivers:
1) Power on your Mac and hold the Command+R keys to enter Recovery Mode. On some newer Macs, you may also have to hold down the power button to enter Recovery Mode.
2) In Recovery Mode, click the Utilities tab and select Terminal to launch the Terminal. Enter the command "csrutil disable" into the Terminal.

3) Reboot your Mac normally. Open the Terminal program and type "csrutil status" into the Terminal window. Verify you have disabled System Integrity Protection.

4) Click here to download and unzip the ASIX Ethernet driver installation package.
5) Mount the installation package, open the PKG file, and follow the wizard to complete the driver installation.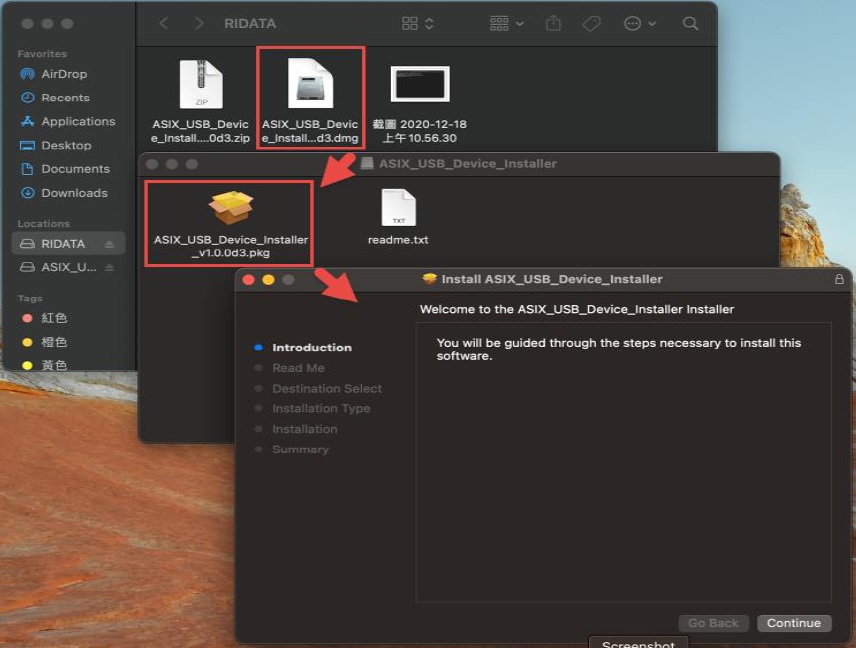 6) Open the macOS Applications folder and launch the installed "ASIX_USB_DEVICE_App" app.
7) Connect your USB Ethernet adapter, dock, or switch to your computer and click the Activate button.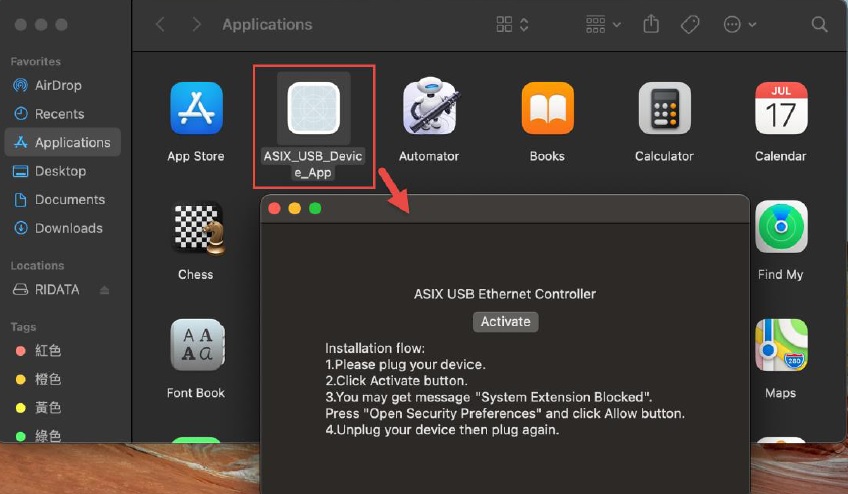 8) If you receive a "System Extension Blocked" message, open the macOS Settings app and open the Security & Privacy tab. Click the lock at the bottom of the screen to enable changes, then click "Allow apps downloaded from App Store and identified developers," and click "Allow."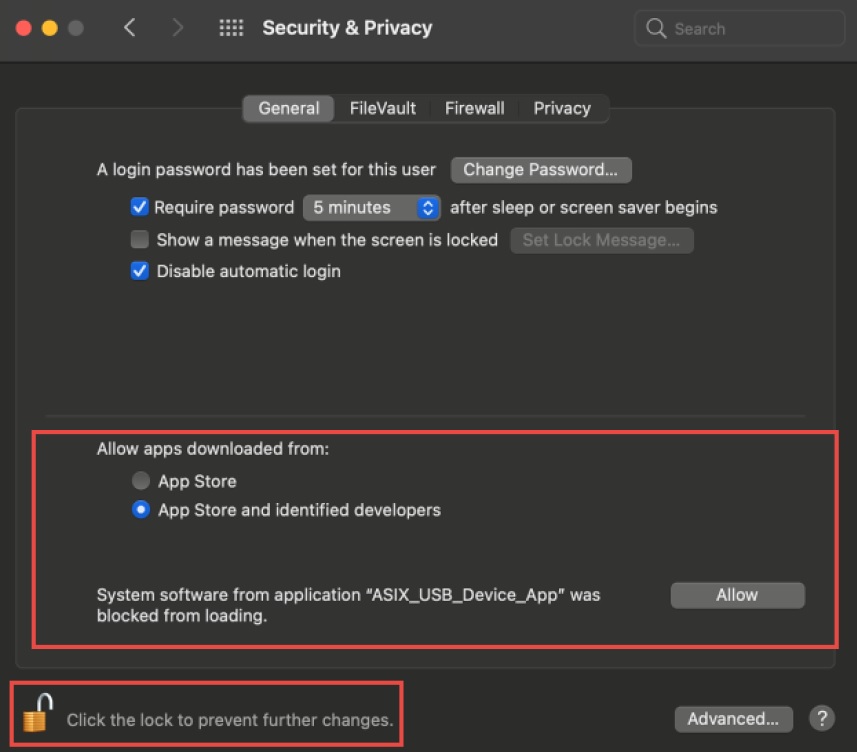 9) Disconnect and reconnect your Ethernet adapter. It should now be fully operational.
NOTE: DO NOT re-enable System Integrity Protection after installing the driver. If you re-enable System Integrity Protection, the driver will stop functioning.