An older firmware version included in some models of the Cable Matters 48Gbps USB-C® Video Adapter with 8K Support (201388) may not properly support HDR on computers and displays with HDR support. The older firmware may also cause the adapter to malfunction when connected to certain LG 4K and 8K televisions. To resolve these issues, upgrade the adapter's firmware.
1) Connect the adapter to a USB-C port on a computer or laptop and an HDMI display. If you are using a laptop, connect an AC adapter to the laptop.
2) Click here to download the firmware upgrade tool.
3) Unzip the firmware upgrade tool and launch the "VmmDPTool.exe" program. If you are prompted to run the program as an Administrator, click yes.
4) In the Debug tab, click the "FW Version" button. The "Status" textbox should populate with information about the adapter. Check that the "Firmware version" field is less than "6.03.123."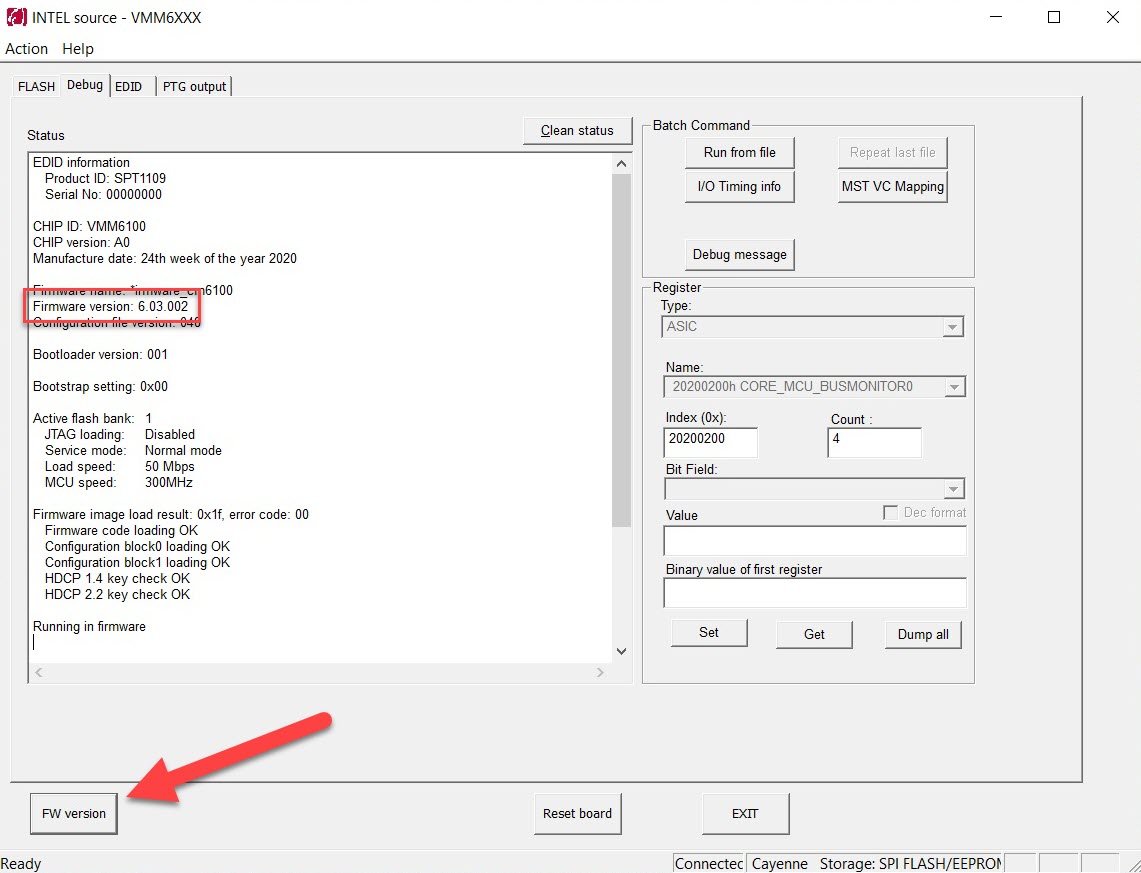 5) Click the "FLASH" tab, then click the "LOAD TO FLASH" button. In the file open dialog, select the firmware file and click "OK."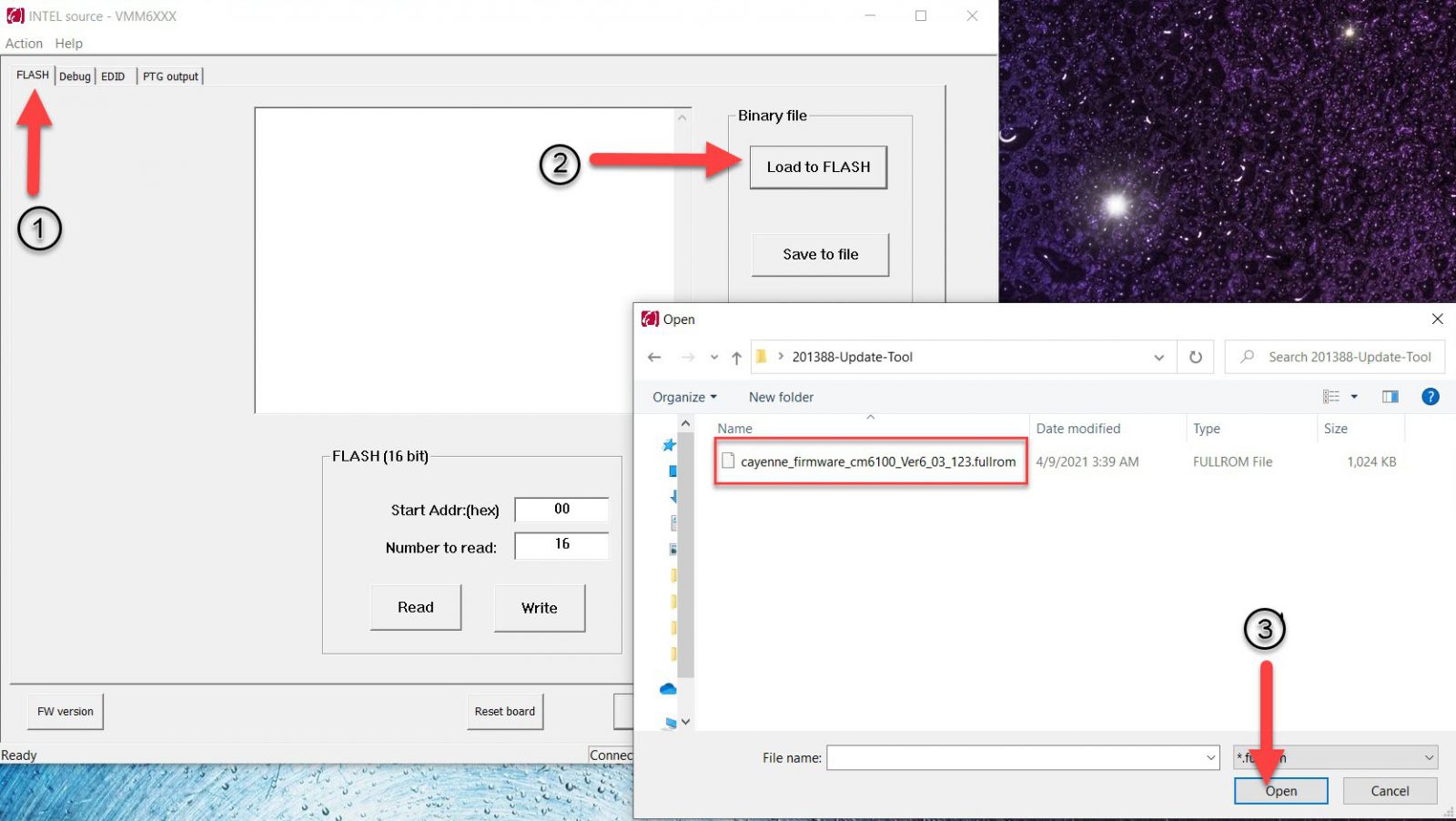 6) Wait for the firmware upgrade process to finish. When the firmware update process finishes, disconnect and reconnect the adapter from the computer. Verify the firmware update by clicking the "FW Version" button and checking that the new firmware version is installed.