Cable Matters released a firmware update for its DisplayPort 1.4 to 8K HDMI Adapter. This update resolves several compatibility and performance issues. Follow the instructions below to update the device firmware.
Applies to
This firmware update applies to the following Cable Matters products:
Note: This firmware update only applies to products with the Synaptics VMM7100 (8K@60Hz) chipset. The previous version of this adapter has the VMM6100 chipset (8K@30Hz). This firmware will not work with the VMM6100 adapters. Please contact us at support@cablematters.com if you are unsure which adapter you have. If you purchased your Displayport to 8K HDMI Cable (102103-BLK-1.8m) from Amazon US after 11/05/2022, then it's highly likely that you have the VMM7100 version.
Resolved Issues
This firmware update resolves the following issues:
Firmware Update Instructions
1) Connect the adapter to a free port on a computer or laptop. Then connect a display to the adapter or cable's HDMI port. If you are using a laptop, connect an AC adapter to the laptop.
2) Click here to download the firmware update tool.
3) Unzip the firmware update tool and launch the "VmmDPTool64.exe" program. If a prompt asks to run the program as an Administrator, click yes.
4) In the Debug tab, click the "FW version" button. The "Status" textbox should populate with information about the adapter. Check that the "Firmware version" field is less than "7.02.120."
5) Click the "FLASH" tab, then click the "Load to FLASH" button. In the file open dialog, select the firmware file and click "Open."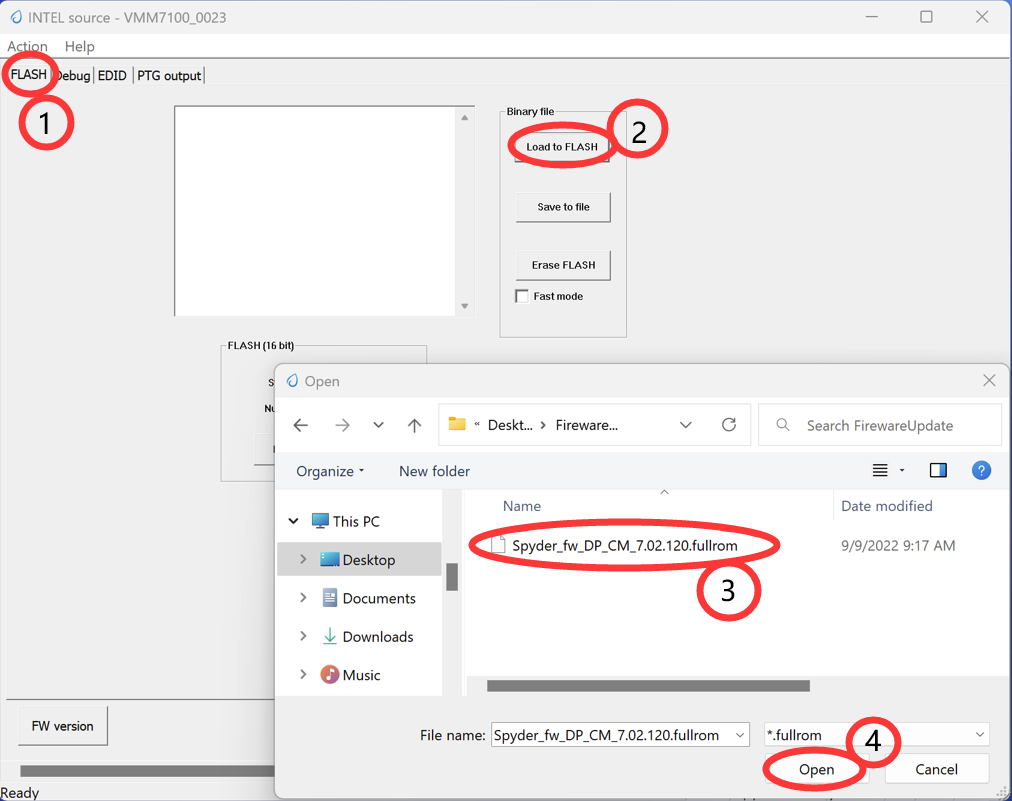 6) If a dialog box appears stating the Product ID did not match, click Yes to proceed with the firmware update.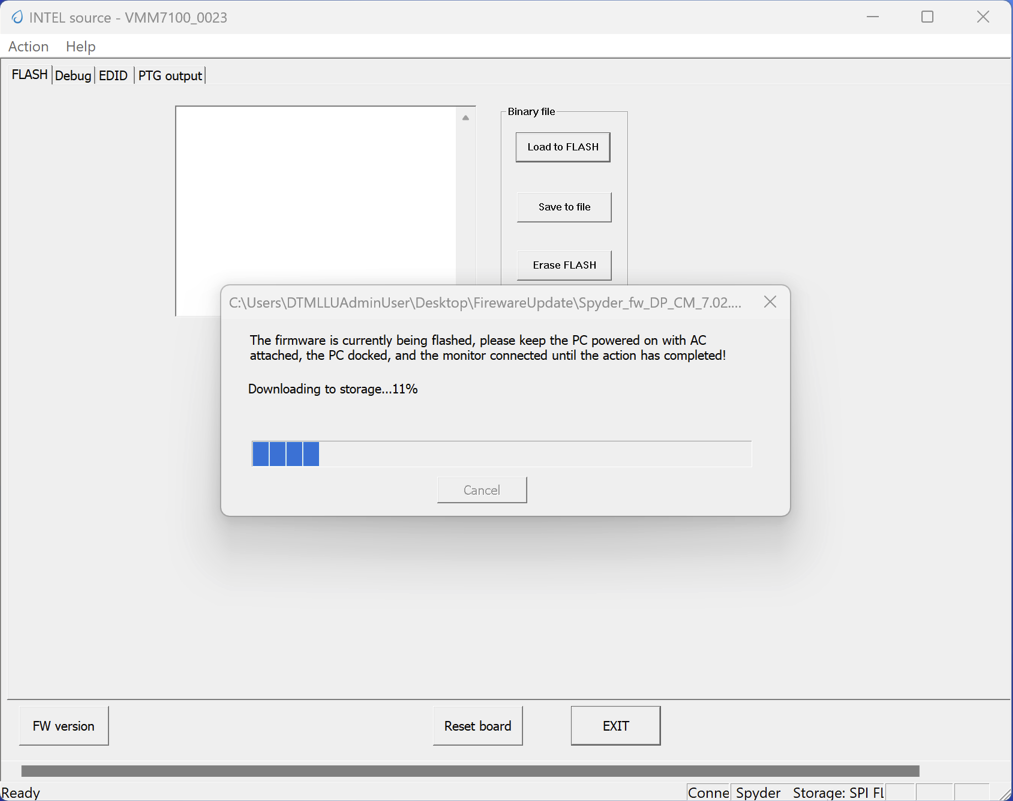 7) Wait for the firmware update process to finish. When the firmware update process finishes, disconnect and reconnect the adapter from the computer. Verify the firmware update by clicking the "FW version" button and checking that the new firmware version is installed.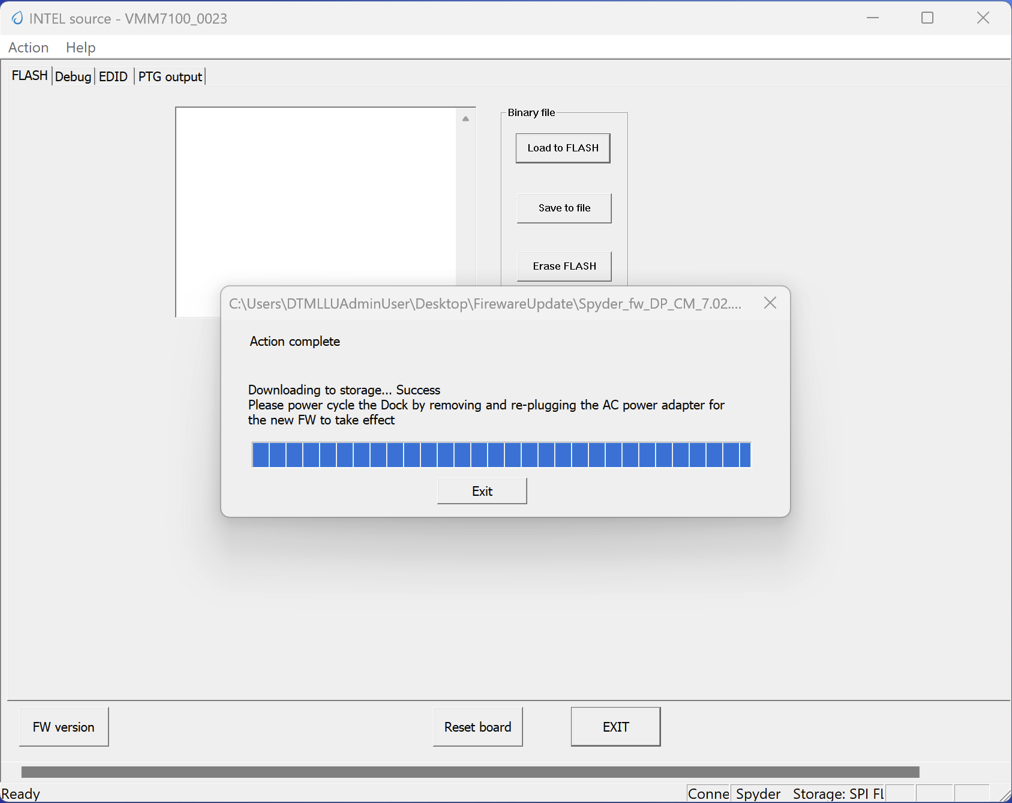 Firmware Update Troubleshooting
If an error message appears when first starting the VmmDPTool.exe program, ensure the program is running as an Administrator and check that the video adapter is connected to a display and the host computer's video port.

If a dialog box appears stating the Product ID did not match, click Yes to proceed with the firmware update.