Cable Matters released a firmware update for its USB-C Video Cables and Adapters. This update resolves a compatibility and performance issue. Follow the instructions below to update the device firmware.
Applies to
This firmware update applies to the following Cable Matters products:
Resolved Issues
This firmware update resolves the following issues:
Fixes the "USB device might need more power" error message issue with 5V1.5A hosts
Firmware Update Instructions
1) Connect the USB-C to DisplayPort Cable to the laptop
2) Click here to download the firmware update tool.
3) Unzip the firmware update tool, open the "32bitrelease" folder, and launch the "TypeCDump" program (Step 1 in the photo below). If a prompt asks to run the program as an Administrator, click yes.
4) Select the "BUS Type" as specified by Step 2 in the photo below.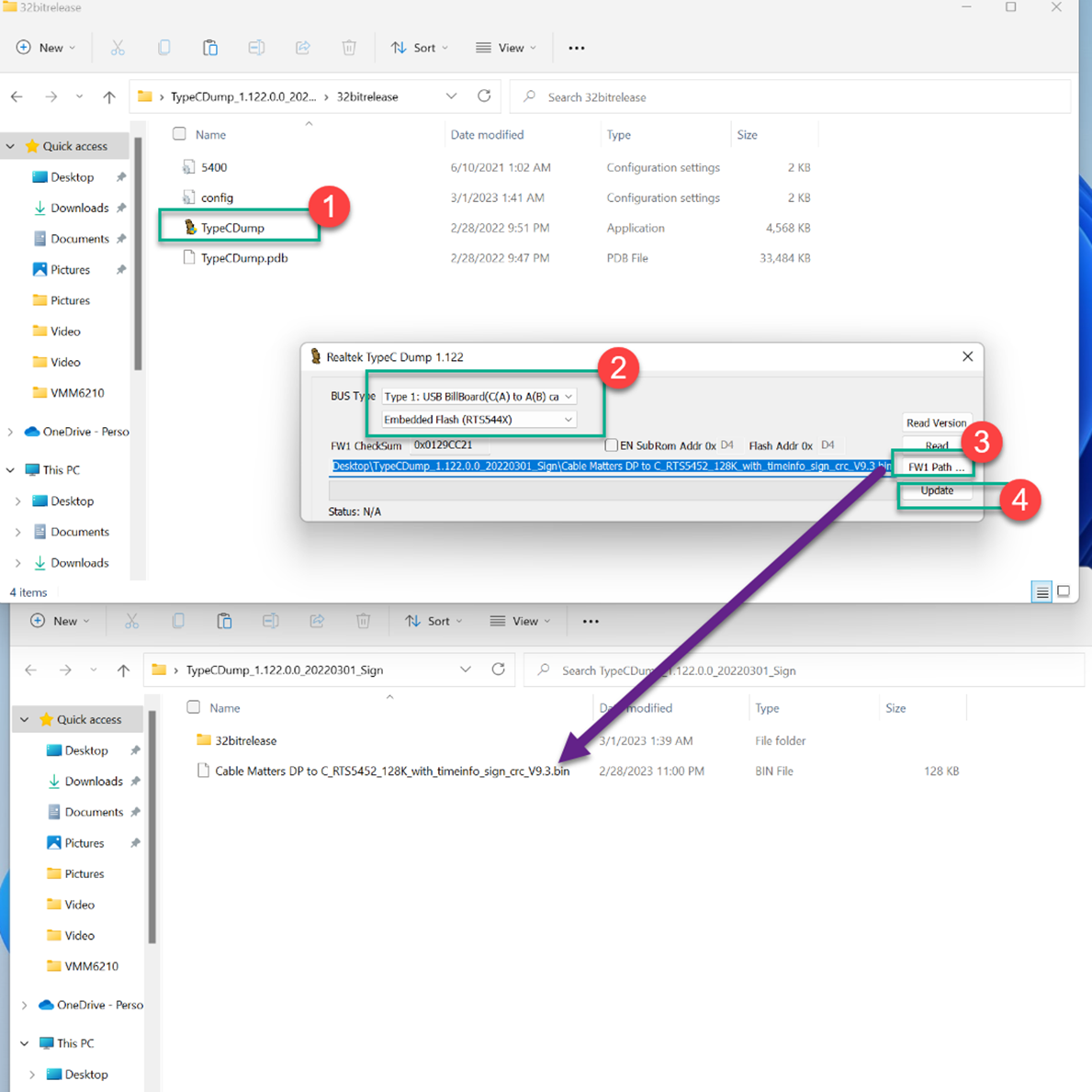 5) Select "FW1 Path ...", and choose the .bin firmware update file found in the file downloaded above (as seen in step 3 in the photo above). The file name should be "Cable Matters DP to C_RTS5452_v9.4_5V-0.9A_20230307.bin"
6) Click Update (Step 4 in the photo above).