We noticed that the Ethernet function of some Cable Matters products may be disabled after users upgrade to macOS 14. If you are experiencing this issue, please follow the steps below.
Applies To
This article applies to the following Cable Matters products:
Resolved Issues
This article resolves the following issues:
The Ethernet function may be disabled after users upgrade to macOS 14.
Update Instructions
Please follow the instructions below to install the driver for our adapter onto your Mac computers.
1. Download and install the driver from the link.
2. A "Notification" window will pop up, click OK and wait for the Mac computer to reboot.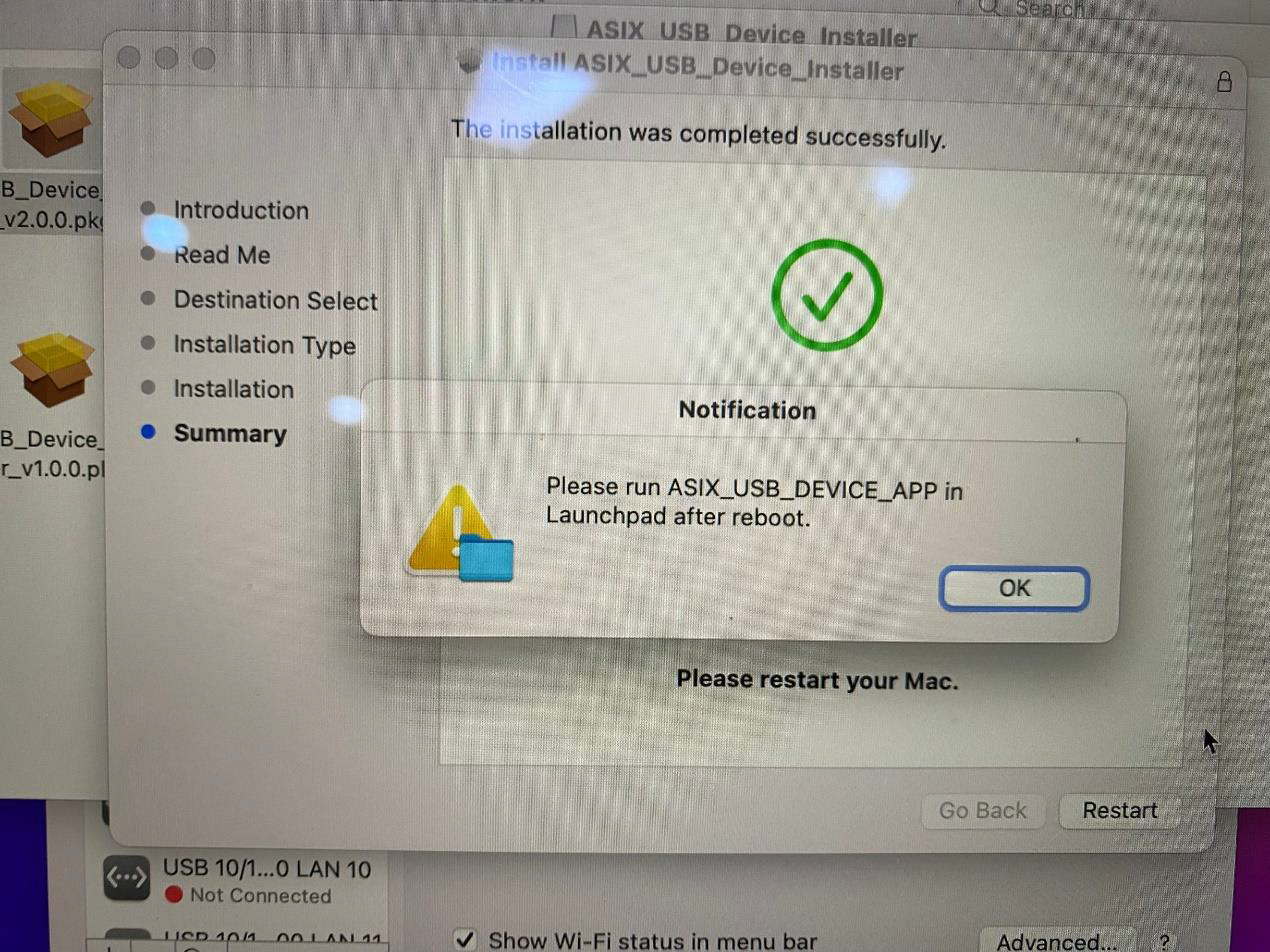 3. Locate the ASIX_USB_Device_App software on your Mac, and launch it.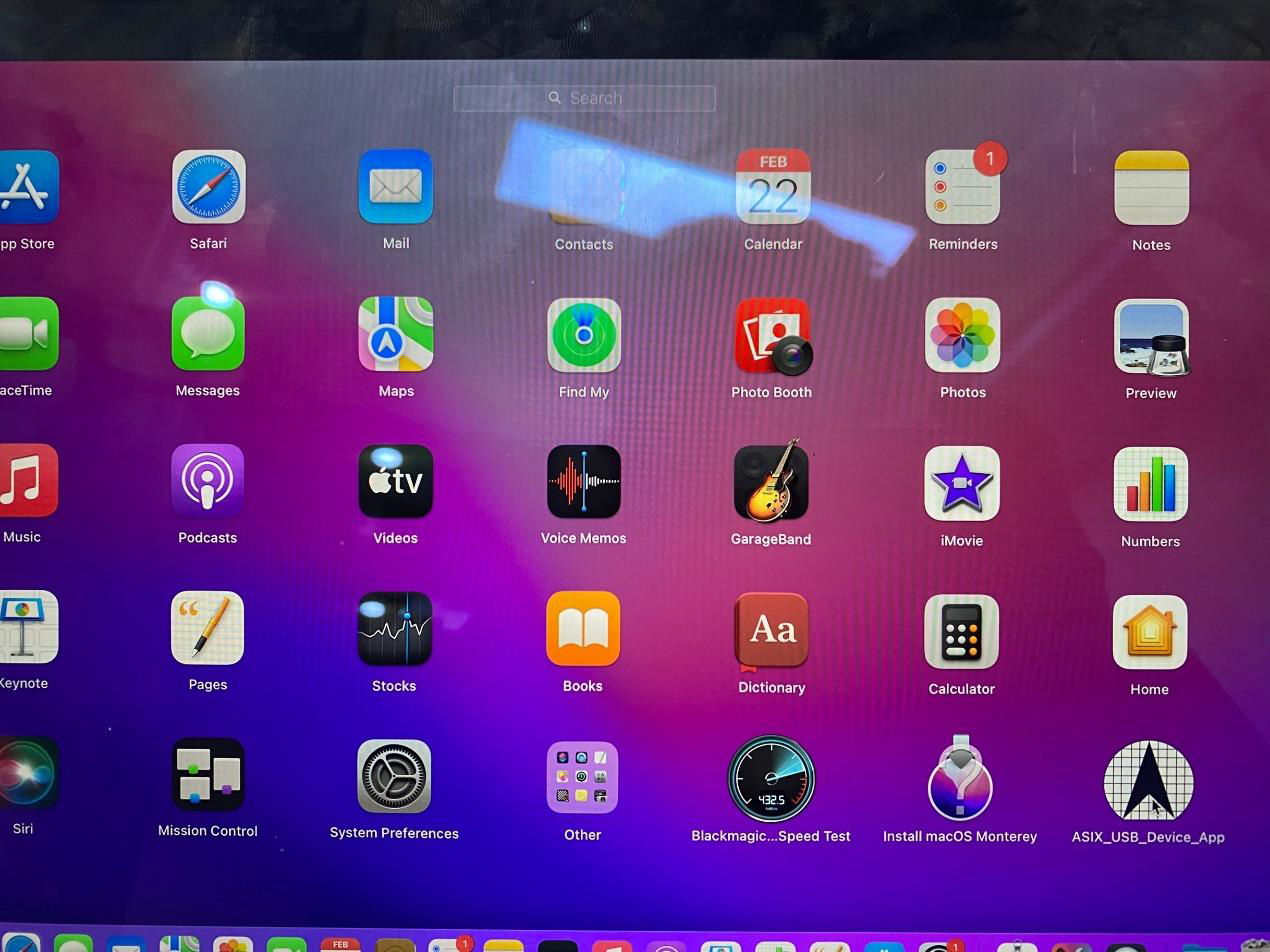 4. Follow the "Installation flow" on the pop-up window.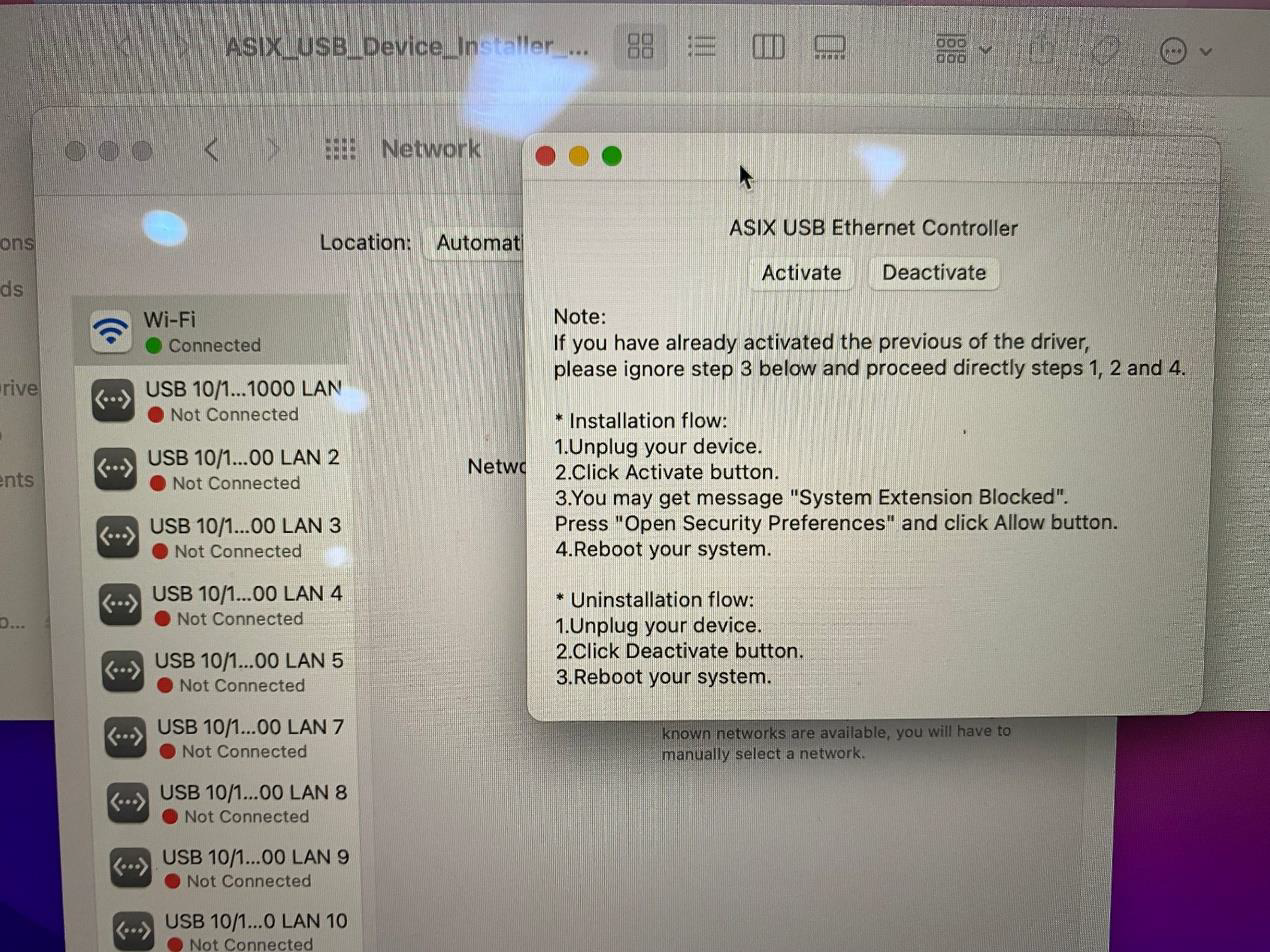 Installation flow
1) Unplug your device (our adapter).
2) Click the Activate button.

3) You may get the message "System Extension Blocked".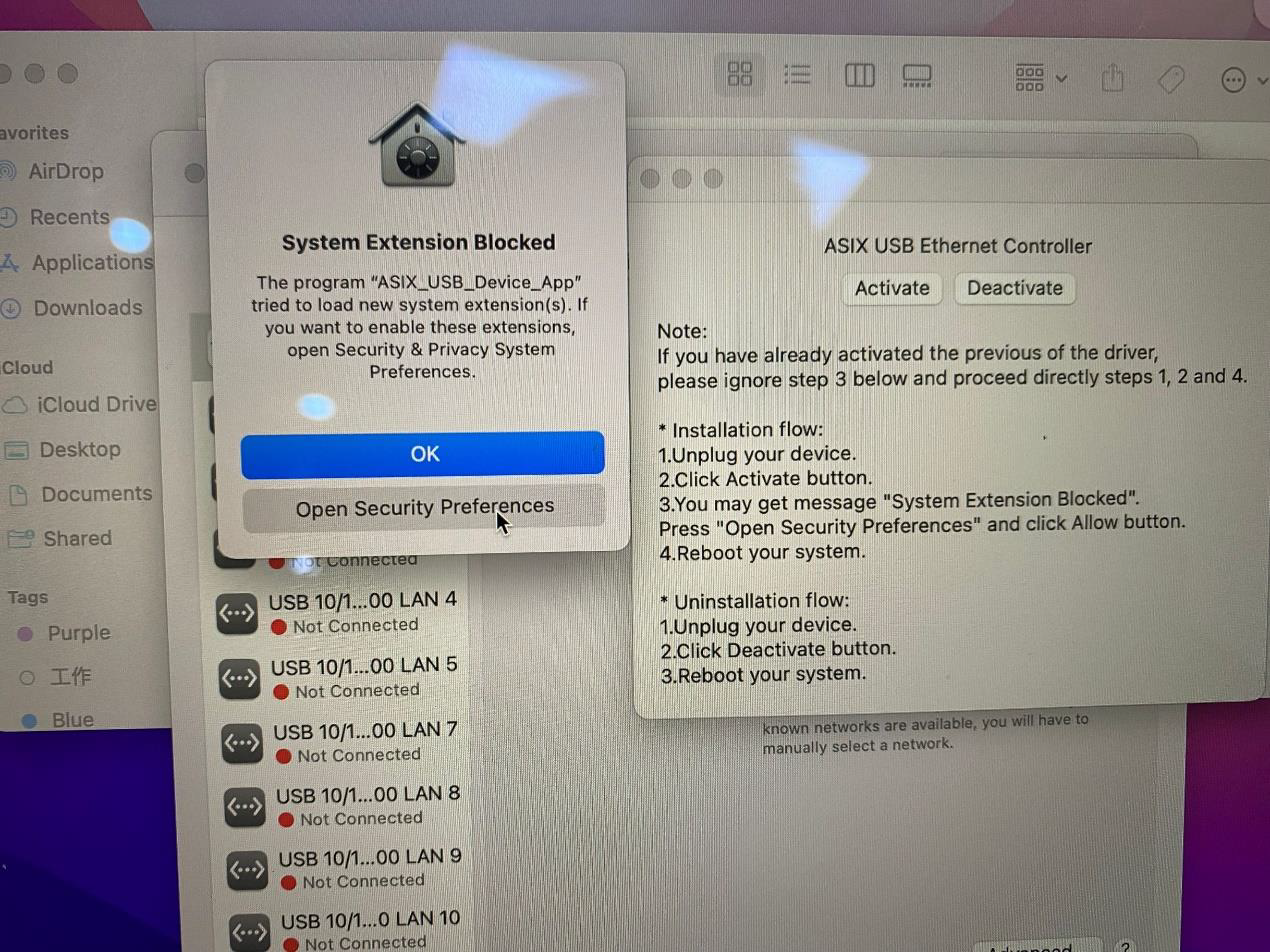 Press "Open Security Preferences" and click the Allow button.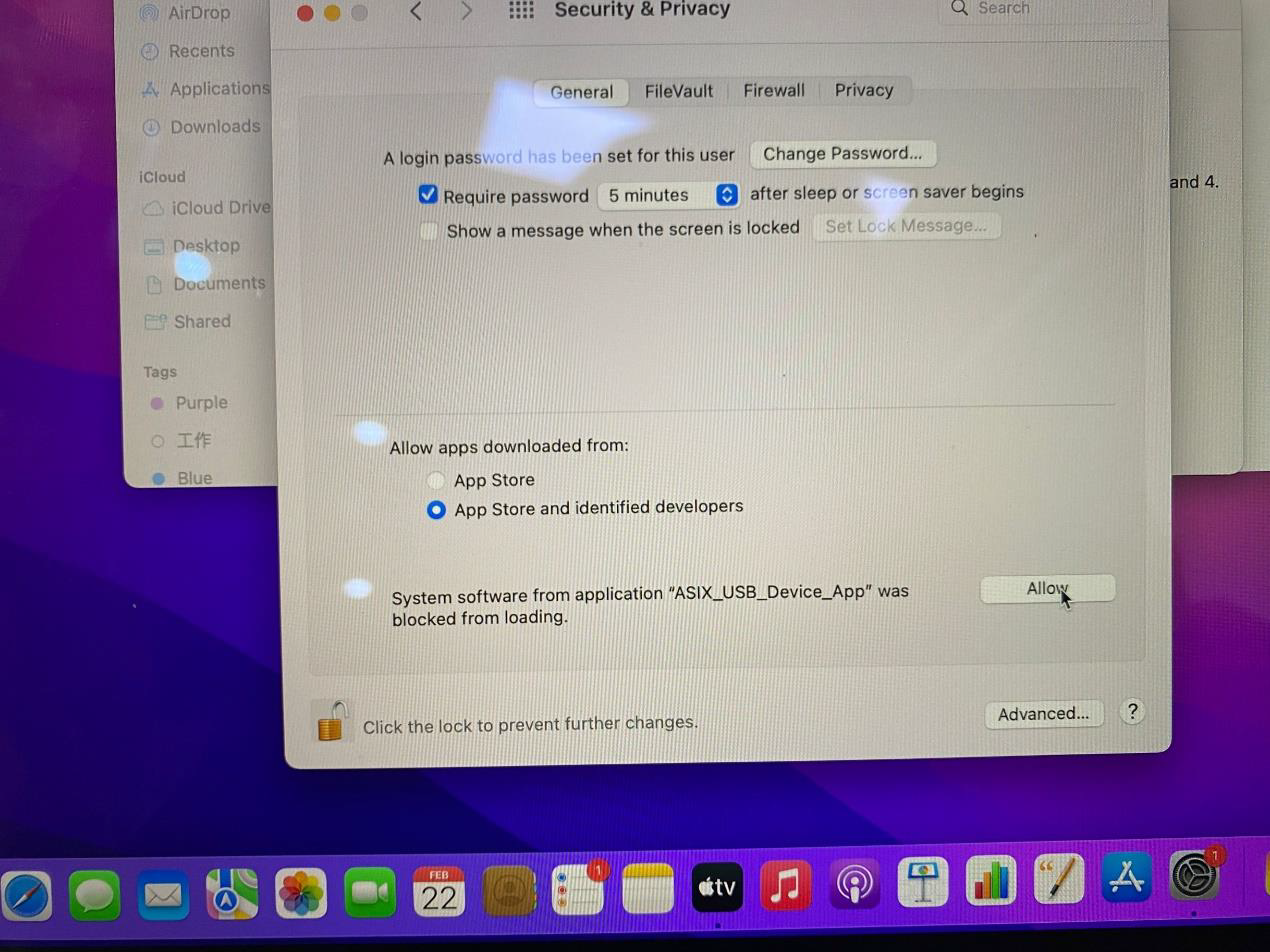 4) Reboot your system. Plug our adapter in and it should work then.